SAME DAY TESTING AND INSPECTIONS IN ABQ METRO*
SERVING NEW MEXICO & WEST TEXAS
TEST | CONTAIN | REMEDIATE | HAUL | RESTORE
Asbestos Experts™ is a locally owned and operated company, protecting homes and businesses from Albuquerque to Las Cruces, Santa Fe to Roswell, Farmington to Los Alamos, San Antonio to El Paso and across the great state of New Mexico and West Texas! We provide asbestos abatement, mold remediation, testing, biohazard clean up and general demolition services.
Asbestos fibers are dangerous when they are disturbed and become airborne. If inhaled the fibers may become embedded in the respiratory system and can cause serious illness.
It is extremely important to leave this job to professionals. Asbestos Experts™ is EPA certified and trained in the process for safe removal. If you believe there is asbestos in your New Mexico or Texas home or commercial property, call on the team at Asbestos Experts™.
License # 397604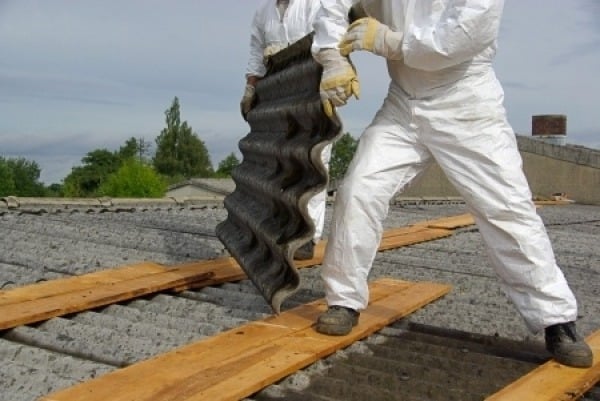 Contact an Expert
Let us know how we can help.
"*" indicates required fields
PROTECTING YOURSELF FROM ASBESTOS
If you are involved in any type of remodeling or construction performed prior to 1980, make sure to contact Asbestos Experts™ to give you the "All-Clear" to  keep you and your family of employees safe and secure.
We appreciate the speedy service on such a short notice.
I want to thank your company for service in the mold remediation at the Zuni Middle School. We appreciate the speedy service on such a short notice. The service provided, as well as the level of professionalism, by your staff was excellent. Our district will highly recommended your company for any mold remediation.
What are the dangers of Asbestos?
Although asbestos isn't banned in the U.S., its use is limited. However, asbestos-containing materials (ACM) still pose a danger to the public because they were common building products in homes, schools and other structures built before the 1980s.
Asbestos abatement involves the identification, removal, repair and encapsulation of materials or products in a structure to eliminate the threat of exposure to toxic asbestos fibers. It's best handled by a professional asbestos abatement company.