TEST | CONTAIN | REMEDIATE | HAUL | RESTORE
Asbestos Experts™ is a locally owned company, protecting homes and businesses from Albuquerque to Las Cruces, Santa Fe to Roswell, Farmington to Los Alamos. Contractor license 397604. We provide asbestos removal, mold remediation and testing. 
What is Asbestos?
Asbestos is the term used for a group of naturally formed silicate fibers. These fibers are long thin crystals formations, made up of millions of microscopic fibrils. These minute fibrils can release from the larger crystal fibers.
It has long been known that this type of silicate had certain physical properties that make it attractive for various industrial applications. It is non-flammable. Its fibers have a higher tensile strength than steel. It insulates against sound, heat, and electricity. It absorbs sound. All these properties made it an attractive material to be used in many industries.
Why is it Dangerous?
Asbestos's microscopic fibrils are dangerous to human health. These fibrils are extremely light and can easily become airborne. If inhaled, the minute particles become embedded in the soft tissues of the lungs and respiratory system. Asbestosnation.org and the Environment Working Group estimate that annual asbestos-related fatalities number between 12,000 and 15,000 in the United States.
Over time, the presence of these fibrils causes inflammation in the lungs as well as cause serious diseases. Among the health risks are the following:
Mesothelioma is an aggressive form of cancer that forms in the thin membrane which protects the chest's vital organs.
Lung cancer can be made worse by the presence of the microscopic fibers.
Asbestosis happens when scar tissue forms on the lining of the lungs. It often appears right before mesothelioma occurs.
It is extremely important to leave this job to the professionals. Asbestos Experts™ is EPA certified and trained in the process for safe removal. If you believe there is asbestos in your home, call on the team at Asbestos Experts™, a locally owned, New Mexico company.
License # 397604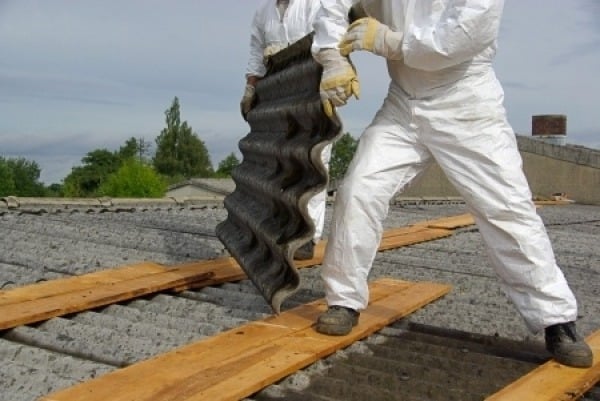 PROTECTING YOURSELF FROM ASBESTOS
If you are involved in any type of remodeling or construction performed prior to 1980, make sure to contact Asbestos Experts™ to give you the "All-Clear" to  keep you and your family of employees safe and secure.
We appreciate the speedy service on such a short notice.
I want to thank your company for service in the mold remediation at the Zuni Middle School. We appreciate the speedy service on such a short notice. The service provided, as well as the level of professionalism, by your staff was excellent. Our district will highly recommended your company for any mold remediation.
What are the dangers of Asbestos?
Although asbestos isn't banned in the U.S., its use is limited. However, asbestos-containing materials (ACM) still pose a danger to the public because they were common building products in homes, schools and other structures built before the 1980s.
Asbestos abatement involves the identification, removal, repair and encapsulation of materials or products in a structure to eliminate the threat of exposure to toxic asbestos fibers. It's best handled by a professional asbestos abatement company.